Shopping Cart
Your Cart is Empty
There was an error with PayPal
Click here to try again
Thank you for your business!
You should be receiving an order confirmation from Paypal shortly.
Exit Shopping Cart
| | |
| --- | --- |
| Posted on May 3, 2014 at 2:20 PM | |
So, after countless nights of crying, questioning yourself, sleeplesslessness, loneliness, confusion, anxiety, sadness, anger, and bitterness; you slowly began to heal from heart break! While healing, you discovered a new and improved you! You began to understand what ended your relationship, as well as the mistakes you've made, and how to make better choices in the future!  You have begun to recognized the reality of your situation, and the relationship ending may not be such a bad thing!  At this point, you're taking it slow, and start to develop a hopefulness about your future, and a new love!  Though there may be a few raw emotions and questions lingering, especially if it ended badly or abrupt; but, you're getting through them...  You even began to understand your wants and desires in the next relationship, and how your now, "ex" couldn't meet those expectation.... 
then, OUT OF NOWHERE!!!!, your Ex calls or texts!, pouring his or her heart out! Saying EVERYTHING you wanted them to say before the relationship ended! Confessing the emptiness they've experienced since you've been gone!!, and how important you are to their lives! Your ex is even reasonable!, and comes with a level of compromise he or she couldn't muster before!  And appears to be asking for another chance!!!!, but this time, he or she is serious!  Then, the words, I LOVE YOU.... slip through the phone like air! or falls from the text message like nothing!  This time, it seems genuine!; this time, it seems real!; this time, he or she seems to have learned their lesson!  
...And you are, shocked!, taken aback, and perplexed!!!! A part of you becomes excited that he or she still wants you!, and is making an attempt to return! It feels slightly good, because, THE LOVE IS FAMILIAR; and being single or alone is foreign territory, and the uncertainty of that space, is not fun... THE GOOD MEMORIES come back to you, and you're reminded of every, beautiful, romantic, loving, or great moment you all had!  Furthermore, the issues that broke your relationship apart, are not as significant.  In fact, those issues went from a loud cry, to a whisper!... 
You, throw caution to the wind, and begin to entertain your "ex"!  Hoping for a better experience; planning for a better future; praying the past, is in the past, and that you two can work at building a better union!  The opinions of your friends and family don't matter; and they understand the complexity of love; and watch you return with slightly cautious, but opened arms... 
The sex is AWESOME, and familiar! The time spent is AWESOME, and familiar... The love, is AWESOME, and familiar...  You have a few regrets for abandoning your quest for self-love, and healing; but, you rationalize your decision to return by saying to yourself... "But, this is what I wanted from them"....
then, OUT OF NO WHERE!!!, the drama returns... whatever it was, which lead to the relationship ending, RETURNS... You are now flustered and frustrated... those moments of romance have now become infected with incompatibility.  You now began to reexperience all of the emotions which lead to the break up... But this time, feelings of embarrassment are present.  Despite the warning signs, and the great advice from friends and family to move on, you chose love... and those ugly parts of love slapped you in the face, again... 
And of course, the relationship is OVER!; and now you seem to have returned to the beginning stages of healing; all over again... those empty nights of questioning yourself, have returned.  But this time, they're worst!  This time, it feels like you've negated all the reasons to move on, and made "dumb" choice to fall back in...  You're too embarrassed to vent to your friends and family about your slip-up, so you feel alone... 
SO, WHAT DO YOU DO?
Ask yourself, "WHAT NEED IS THIS RELATIONSHIP MEETING FOR ME, THAT I CANT MEET FOR MYSELF" 
Also, ACKNOWLEDGE WHERE YOU ARE
Learn to, FACE YOUR FEARS
Try to be, PATIENT WITH YOURSELF
And exercise your, HOPEFULNESS
Last but not least, DON'T BEAT YOURSELF UP! Instead, LOVE YOURSELF UP!!! HARD!!!
AND REMEMBER....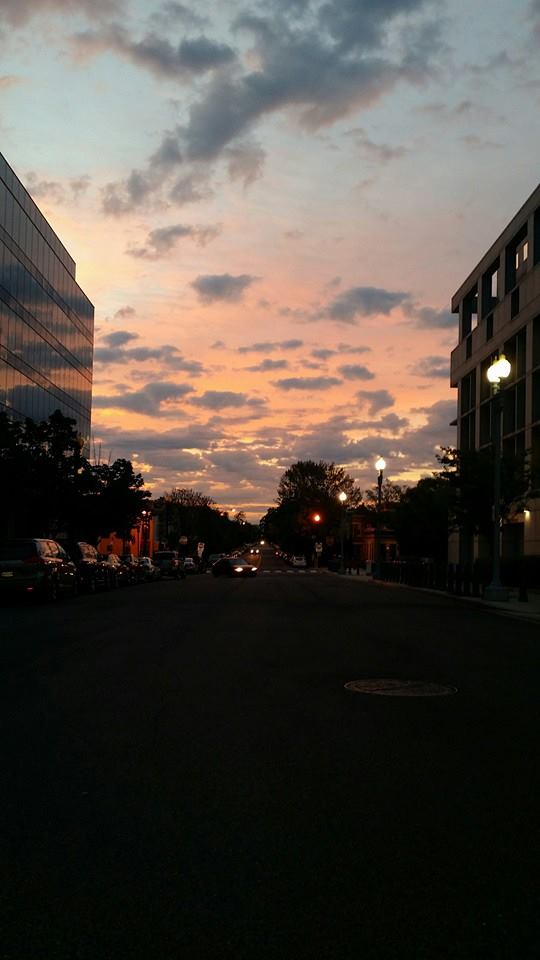 A NEW DAY, is another opportunity to, get things right, love on you, embark on a new path, and embarrass your future.....
-THE MISUNDERSTOOD SOCIAL WORKER-
(Thank you to Ms. Kia Oliver and Lina Robson for reminding me of my purpose!)
© 2014, Joseph D. Williams
Categories: None
/